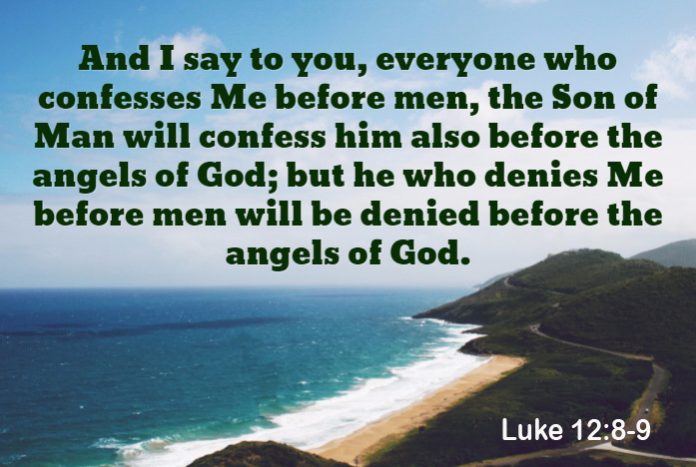 MY daily reflection and prayer:
Saturday, October 15, 2016
Twenty-Eighth Week in Ordinary Time
Memorial of Saint Teresa of Jesus, Virgin and Doctor of the Church
Dear my friends,
Here is the Gospel for us today according to St. Luke 12:8-12
Jesus said to his disciples: "I tell you, everyone who acknowledges me before others the Son of Man will acknowledge before the angels of God. But whoever denies me before others will be denied before the angels of God. Everyone who speaks a word against the Son of Man will be forgiven, but the one who blasphemes against the Holy Spirit will not be forgiven. When they take you before synagogues and before rulers and authorities, do not worry about how or what your defense will be or about what you are to say. For the Holy Spirit will teach you at that moment what you should say."
This is the Gospel of the Lord. Praise to you Lord Jesus Christ.
***
IN some television chanels we have "stand up comedy" programs. They speak of everythings making everybody laughing. All looks happy.
Sometimes I think of a "stand up comedy" as a "stand up homily" for priests and "stand up testimony" (of faith) as children of God. We do it in our daily life. Then it will be a stand up for Jesus Christ.
Yes, we realize that sometimes it's very difficult to acknowledge Jesus before others. Sometimes we think of the possibility of martyrdom, and we all wonder if we would be able to be faithful to Jesus Christ if it meant death. In fact, we don't really stand up for Jesus Christ when there is no possibility of martyrdom.
A simple example is we often have a terrible time just making the sign of the Cross in a public place. It's a simple thing we can do to stand up for Jesus Christ.
In the Perpetual Adoration of the Eucharist while adoring Jesus Christ we learn to stand up for him. There we are witnessing with our life about our faith.
Let's pray: Lord Jesus Christ, grant us the grace to stand up for our faith. Inflame our heart with a greater love for you so that we can be true witness to your faithful love. Open our heart to your Holy Spirit so that we live as true Christians now and forever. Amen.
Kredit foto: Ilustrasi (Ist)