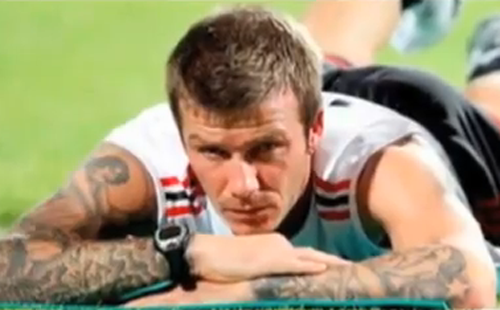 The sport star and tattoo enthusiast David Beckham is showing off his latest tattoo, an image of Jesus Christ.
After his teams latest victory, the AC Milan football player removed his shirt, revealing the tattoo which is located on his lower right abdomen.
Beckham reportedly got the black and white tattoo in memory of his grandfather who passed away recently.