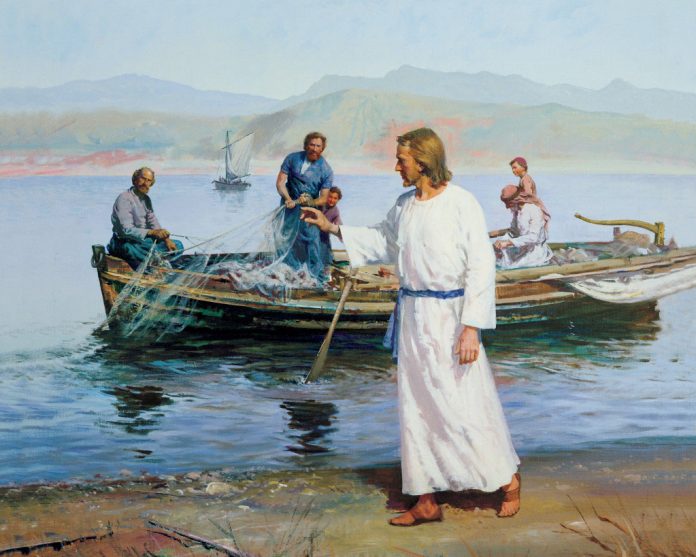 MY daily reflection and prayer:
Wednesday, November 30, 2016
Feast of Saint Andrew, Apostle
Dear my friends,
Here is the Gospel for us today according to St. Matthew 4:18-22
As Jesus was walking by the Sea of Galilee, he saw two brothers, Simon who is called Peter, and his brother Andrew, casting a net into the sea; they were fishermen. He said to them, "Come after me, and I will make you fishers of men." At once they left their nets and followed him. He walked along from there and saw two other brothers, James, the son of Zebedee, and his brother John. They were in a boat, with their father Zebedee, mending their nets. He called them, and immediately they left their boat and their father and followed him.
This is the Gospel of the Lord. Praise to you Lord Jesus Christ.
***
TODAY is the feast of St. Andrew, Apostle. In the Gospel today we read how Jesus Christ calls him to follow Him. Andrew responds Jesus' calling at once by leaving his nets then he follows him.
Now Jesus Christ also calls us to follow him. He calls us to follow him more closely day by day. As St. Andrew, we have to responds his calling at once by following and loving him.
In the Perpetual Adoration of the Eucharist we adore Jesus Christ who calls us to follow him lovingly. He wants a response, a reply of love. It is all about preference and priority. If we love him more than ourselves, we can follow him at once as well.
Let's pray: Lord Jesus Christ, you call us to follow you. You continue to call us throughout this day. Help us to respond with love, a love that trumps all our other loves, likes and desires, now and forever. Amen.
Kredit foto: Ilustrasi (Ist)