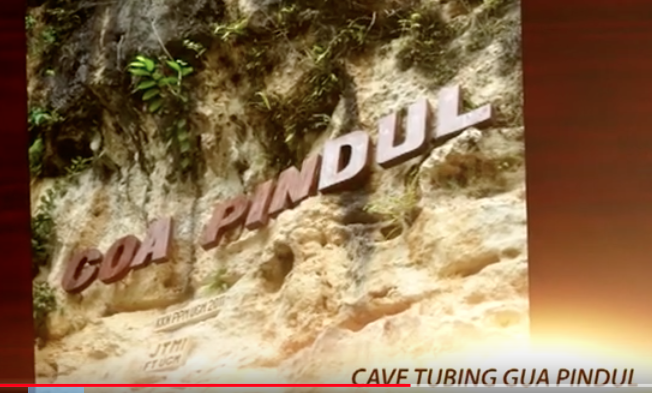 GUA Pindul or Pindul Cave is indeed a unique tourist spot in Gunung Kidul District in Yogyakarta Special Region Province in Java, Indonesia.
The natural cave is located underground– beneath the soil.
You may have to sail with a floating tire to explore this really marvelous underground cave through a river stream that is also located beneath the soil's surface.
But no worries. Professional and skilled lifeguard will secure your exquisite traveling under the ground.
This special experience is popularly known as "tubing".
The travel through river's stream starts from the front "gate" to the final exit through a very small hollow of the cave.
This "tubing" travel in Gua Pindul will end to its 350 meter-long cave. Pindul Cave's main water source comes from Gedong Tujuh.
This new tourist spot in Gunung Kidul District was officially opened to public since 10 October 2010.
Produced by Indonesia Superbe, 9 December 2019
Video credit: Paulus Nugroho Wisnu a.k.a. Andi – 2013.
See this video footage of tubing experience in Gua Pindul in Gunung Kidul District of DIY (Daerah Istimewa Yogyakarta), Java, Indonesia.